Late Summer Hot Bites in NW PA
Dog Days and Hot Bites
by Darl Black 
"They ain't biting 'cause it's the Dog Days of Summer" is an old excuse that really does not hold water – especially if your fishing destination is northwestern Pennsylvania.
The folks at Pennsylvania's Great Lake Region (PGLR) track the best summer bites throughout their area. The region's flowing creeks and rivers, large impoundments, vegetation-rich natural lakes, along with a broad swarth of Lake Erie offer ample fish-catching opportunities in late summer. If planning a day trip or an extended vacation to northwest PA, here are several options to consider.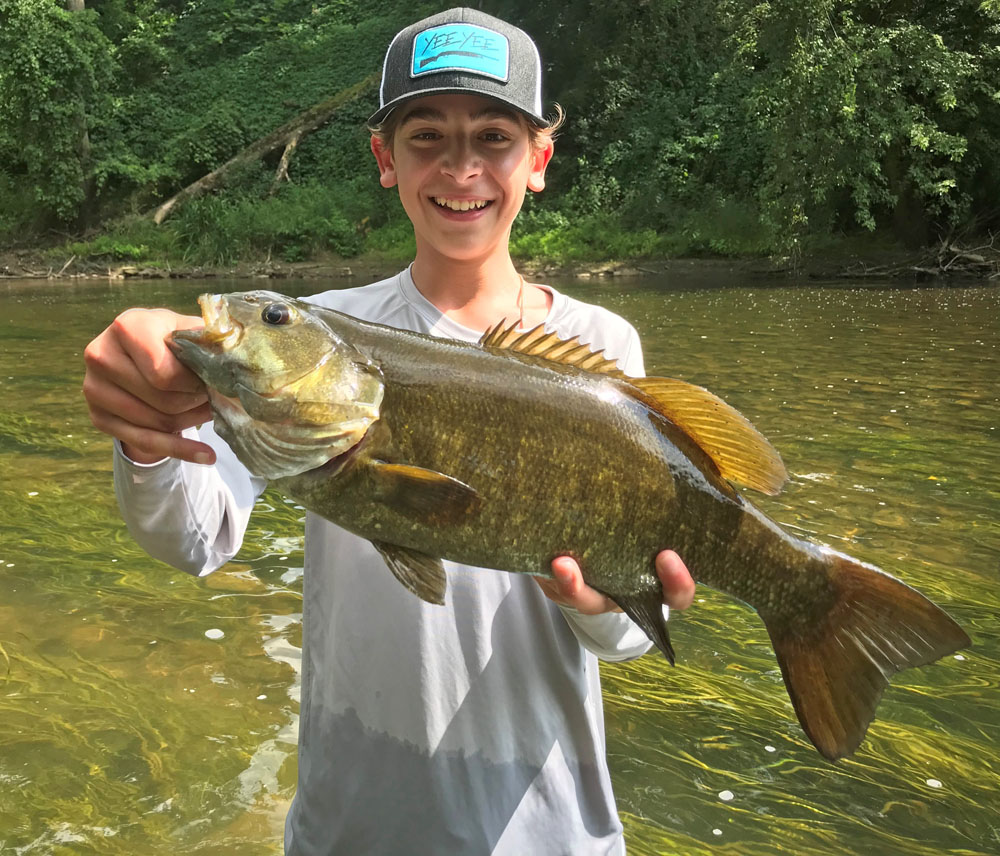 Largemouth Bass are unquestionably adaptable fish. On large reservoirs, this species may move offshore to deep structure for the summer to chase shad schools. However, the largemouth is also a fish of vegetation, and thrives in and around most aquatic weeds and grasses. A Texas-rigged plastic worm, weedless spoon with trailer, buzz toad or a weedless floating frog are among the best lure choices for shallow vegetation. Although largemouth are present in every lake and reservoir, you can avoid high-speed boating traffic by visiting lakes with horsepower restrictions, such as Lake Pleasant (no motors) and Lake LeBouef (no wake) in Erie County; Justus Lake (electric only) in Venango County; Sugar Lake and Canadohta Lake (both 10 hp limit) in Crawford County; and Lake Wilhelm (20 hp limit) in Mercer County.
In lakes, Smallmouth Bass prefer slightly deeper and cooler water than the shallow margin during the summer. But if you don't have a boat for big water, turn towards flowing water. By nature, smallmouth are creatures of current, therefore they are right at home in large creeks and rivers during summer heat. On shallow creeks, they may be found almost anywhere during the summer. But on rivers with pools and riffles, smallmouth move to current breaks in shallow, fast moving water where they find a variety of forage. Summertime current smallies can be lured with topwater plugs, tube jigs, small swimbaits and small jerkbaits. Pennsylvania's Great Lakes Region best bets are French Creek and the Allegheny River. Both waterways may be fished by wading or paddle craft; in addition, the Allegheny River has sufficient flow to run jetboats.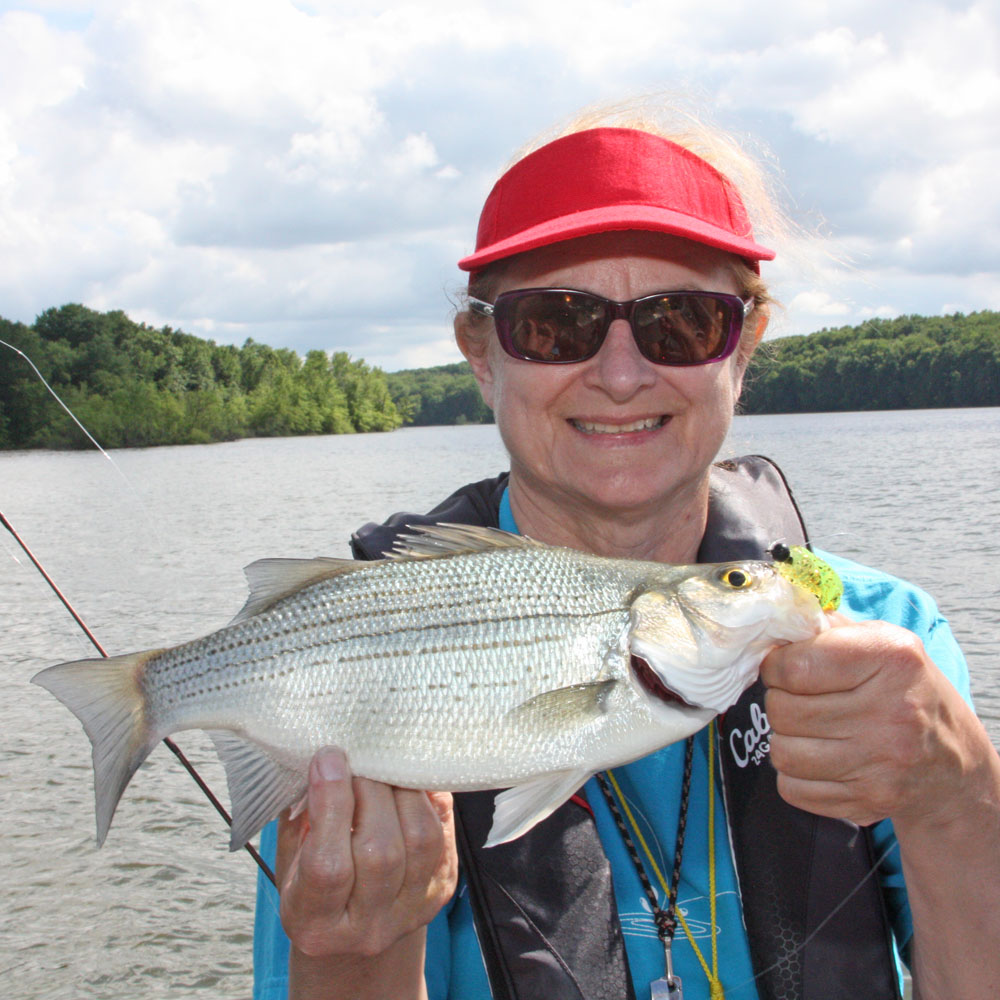 White Bass are a schooling fish which feed almost exclusively on pelagic baitfish in the offshore waters during the summer. A school of white bass will force a baitfish school to the surface, then attack. If an angler's lure lands near the resulting melee, a hook-up with an explosive white bass is almost guaranteed. At the present time, white bass populations are strongest in Pymatuning Lake and Shenango Lake. The best summer tactic is to have two rods rigged – one with a long-distance topwater lure or wobbling spoon to cast into feeding schools on the surface. A second rod with a swimbait or white hair jig to cast-and-count-down to schools visible on the electronic fishfinder while waiting for surface activity to commence. Surface feeding usually takes place in the early morning or late afternoon on points near the deeper water sections of the lake.
Mention summer Walleye and angler eyes turn to Lake Erie. Migratory schools of walleye arrive in PA waters sometime in July and continue to feast on abundant Erie prey fish until early September. Weather permitting, limit catches are not uncommon for fisherpersons who navigate to the 40 to 70-foot depths off Pennsylvania's North Coast, and employ various diving aides to place crawler harnesses or spoons to the depth where schools are observed on sonar. Don't have a boat large enough for Lake Erie? Get together with a couple friends to hire a sportfishing charter out of the Port of Erie for a day of angling. Check https://www.fishandboat.com/Fish/Pages/CharterBoatsFishingGuides.aspx for a complete listing of Erie charters.
For more information on planning a visit to Pennsylvania's Great Lakes Region, check out https://www.pagreatlakes.com/.